I just finished my first studio class, in a series of 5 called ""Drawing: The Immediate Touch," at the St. Louis Art Museum, and it was excellent.
It's cool to take a class that not only introduces you to work you haven't seen before but also forces you to paint in styles and with techniques with which you're unfamiliar.
According to the SLAM web site, the class "will challenge your notion of drawing. Its inspiration comes from the Art Museum's featured exhibition The Immediate Touch: German Austrian, and Swiss Drawings from St. Louis Collections, 1946 - 2007. Participants will view and discuss the drawings of such notable artists as Joseph Beuys, Anselm Kiefer, and Gerhard Richter and then work on individual assignments using the materials, techniques, and ideas of these influential artists."
Tonight's assignment was to "choose object in museum collection. Make drawing using simplified planar forms. Return to class and create a watercolor based on the drawing. Use complementary colors to create full range of chromatic intensity and introduce color harmonies by mixing chromatic grays."
So far so good, I think... I'd give myself a "B" on this exercise because I didn't really fully tackle to color assignment.
-- Tony
T. Renner, "After George Caleb Bingham, Self Portrait, in the Style of A.R. Penck," pencil and watercolor on paper, 10.25" x 14", 2008.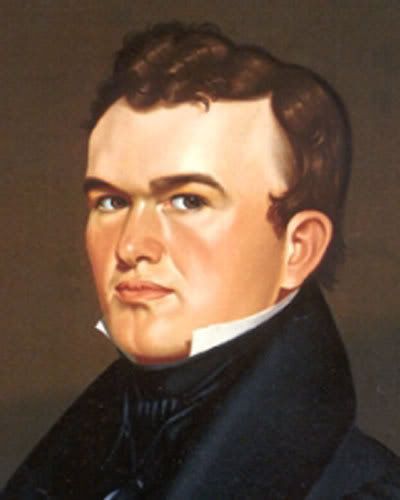 George Caleb Bingham, "Self Portrait," oil on canvas, detail, 1834-1835.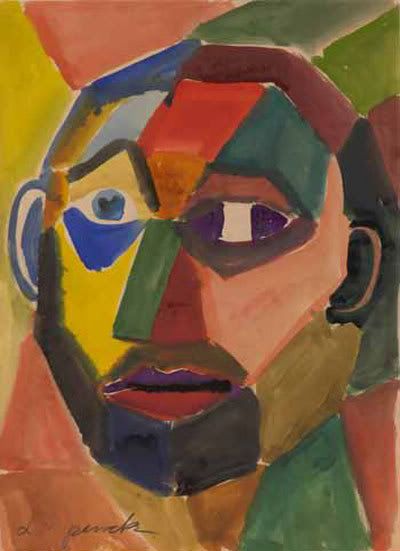 A.R. Penck, "Untitled (Self Portrait)," watercolor on paper, "15.125 x 11.5", 1981.